Advanced Technology for Fierce Rain and Weather Protection
With its unique construction and HydroMax finish, WeatherMAX® 80 changed the industry with the best balance of water resistance and breathability. Get ready for the greatest improvement the market has seen with our exclusive new HydroMAX+ finish.
Now with the water resistance to rival coated fabrics yet still provides the excellent breathability and soft hand you have come to love and expect from WeatherMAX.
25% Increase in Hydrostatic Resistance
2x More Durable and Longer Lasting
5x More Resistant to Wetting
Hydrostatic Performance

The Hydrostatic test measure the ability of a fabric to withstand water penetrating from pressure exerted from water accumulating on the fabric. The higher the number the more pressure required to push water through. The ability to withstand excessive water buildup on the fabric puts WeatherMAX 80 with HydroMax+ at a level well beyond other uncoated fabrics.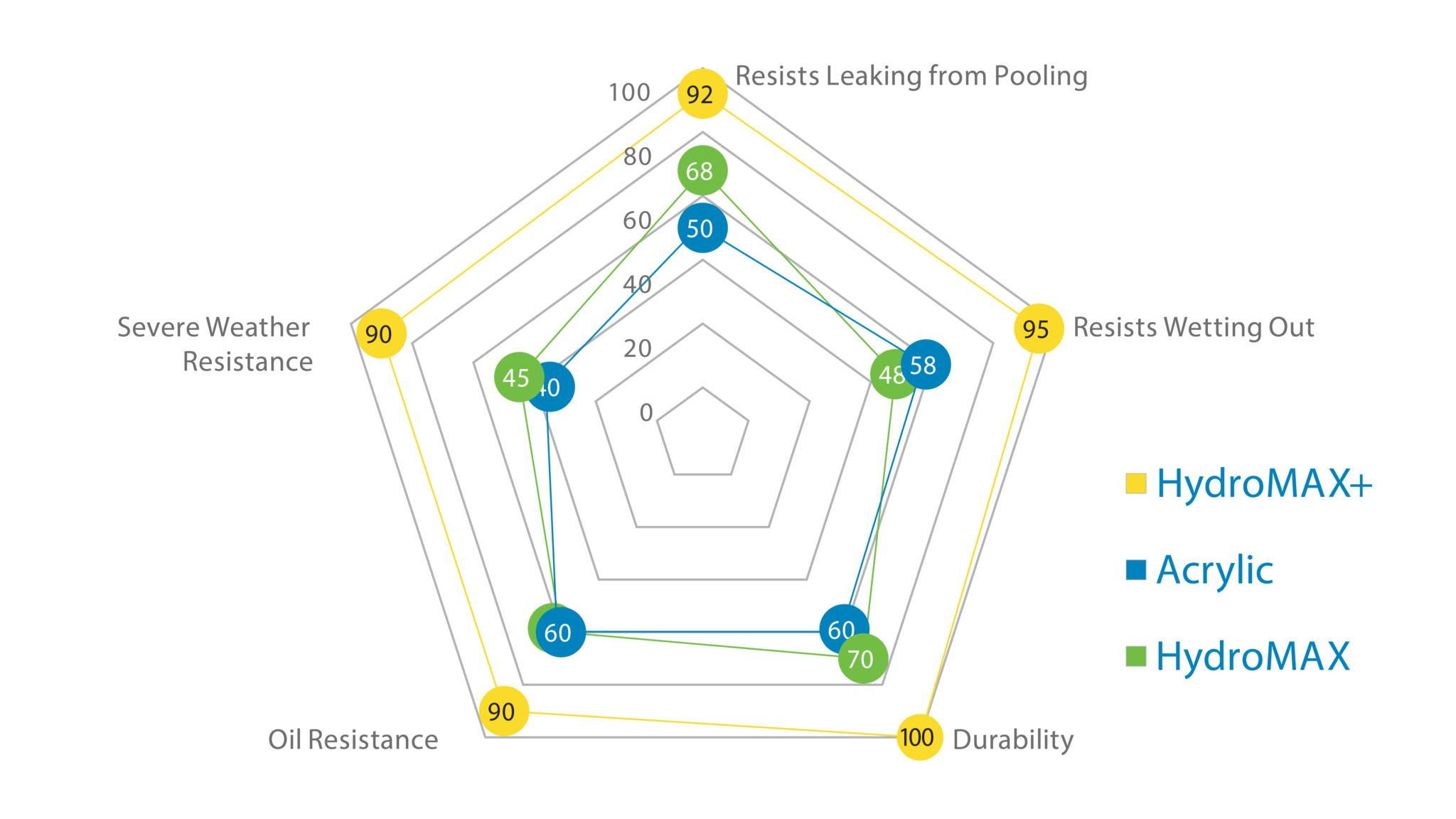 Severe Rain Test

The Bundesmann test is a test that mimics severe rain and measures how much water passes through the fabric and how much is absorbed by the fabric. WeatherMAX 80 with HydroMax+ clearly outperforms acrylic and solution dyed polyester in both categories, providing an amazing level of rain protection without use of a coating that would restrict breathability.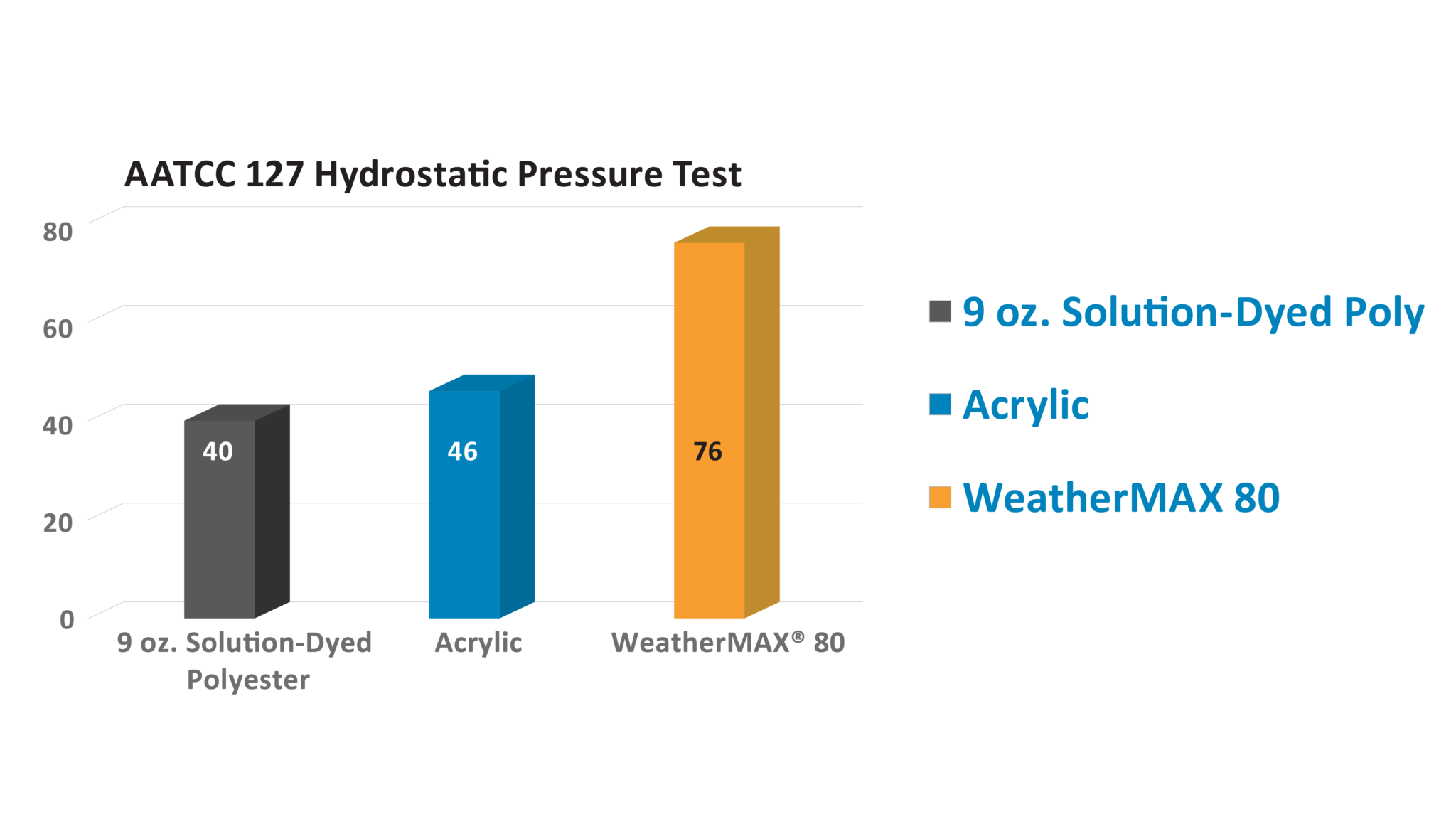 Overall Performance

It is easy to make an outdoor fabric good at one or several areas of water resistance, it is another thing entirely to be exceptional in all 5 areas. WeatherMAX 80 with HydroMAX+ makes the historical step to doing just that – all with a minimal to no unsightly markoff and remaining soft and pliable – the things that have made WeatherMAX 80 a market leading favorite outdoor fabric.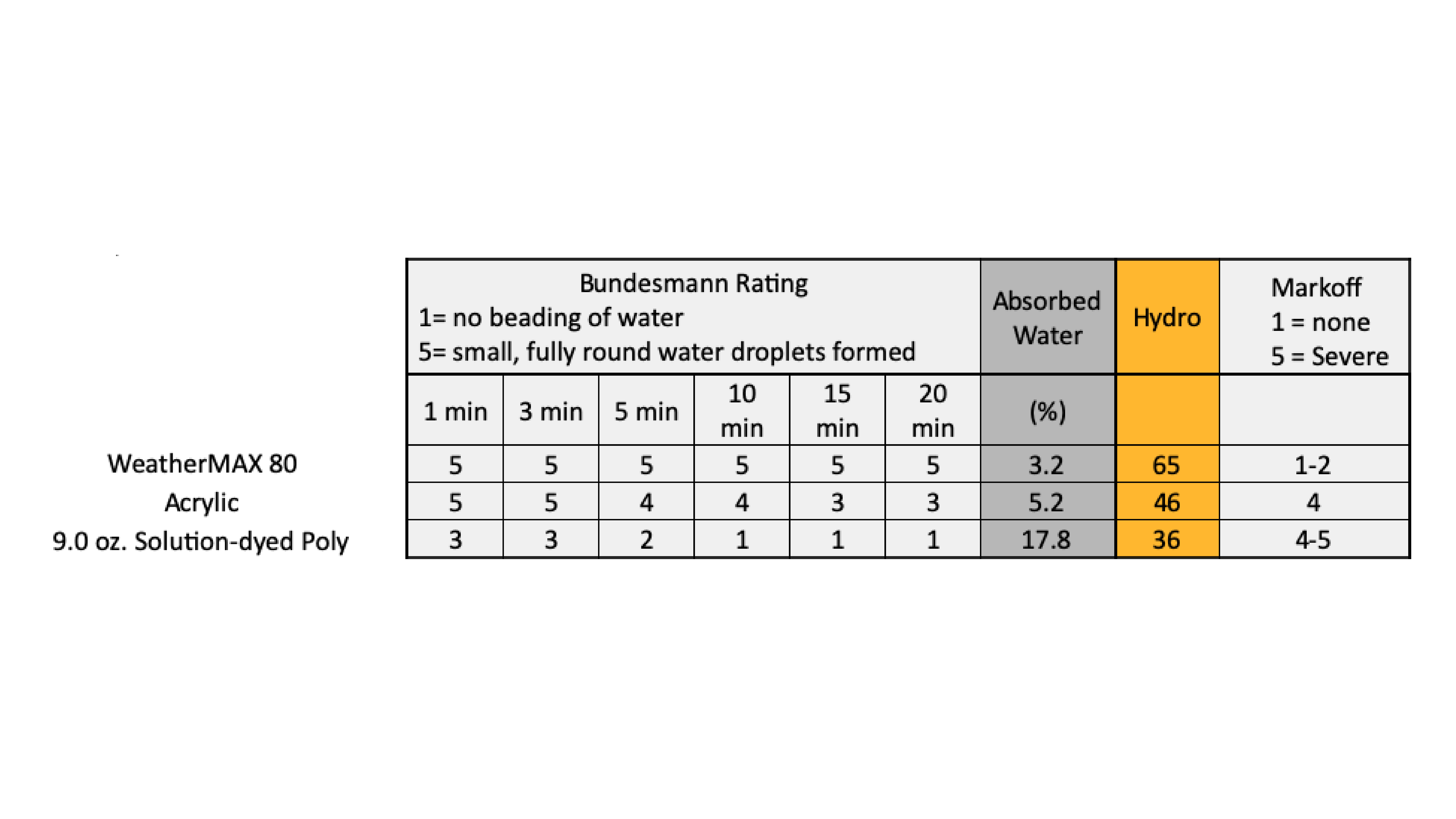 Learn more about our HydroMAX+ technology