Lighter – Stronger – Better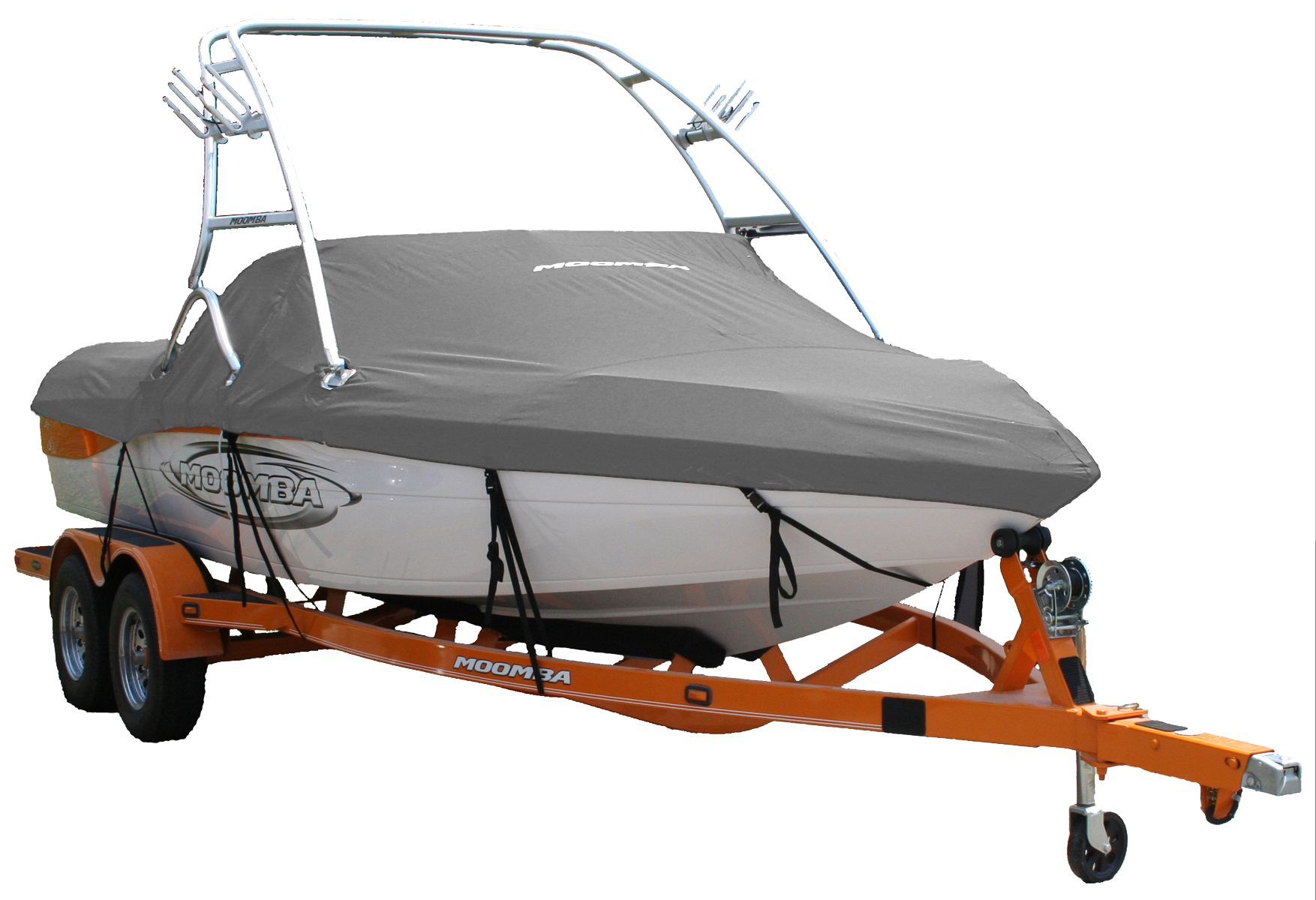 Water Resistance
Water resistance to match coated fabrics 
65 cm hydrostatic resistance 

40% better than acrylic fabrics 
Lightweight
Lighter-weight
15% lighter than Acrylic fabrics 


Reduces a cover's weight by 3-10 lbs 
Strong
Twice the strength of acrylic fabrics
Able to handle the rigors of trailering 
Breathability
True Breathability 
Naturally vents out moisture inside the boat to maintain a better environment for your upholstery, electronics and valuables 

Keeps mildew at bay 
Fit
Stays tight for a perfect fit over the life of the cover 
Engineered with yarn memory so that the fabric recovers from stresses and always returns to its original shape 

No more sagging covers! 
Sustainable
A greener choice 
100% recyclable 

Manufactured from fiber to finished fabric within a 100 mile radius 

No solvents or other nasty chemicals found in coated fabrics 
Packable
Can be packed in small places taking up less space when stored
Foldable without wrinkling
Pattern
Conforms to all shapes for a form-fitted cover
UV Yarn
Made from same UV resistant yarn as WeatherMAX
Long-term durability

Long-term fade resistance
Breathable
Breathable to maximize heat escape for ultimate comfort
UV
UPF Rating of 50+
Degradation
No Lycra or elastic to degrade
Mooring, Console, Upholstery, Covers - Weight Savings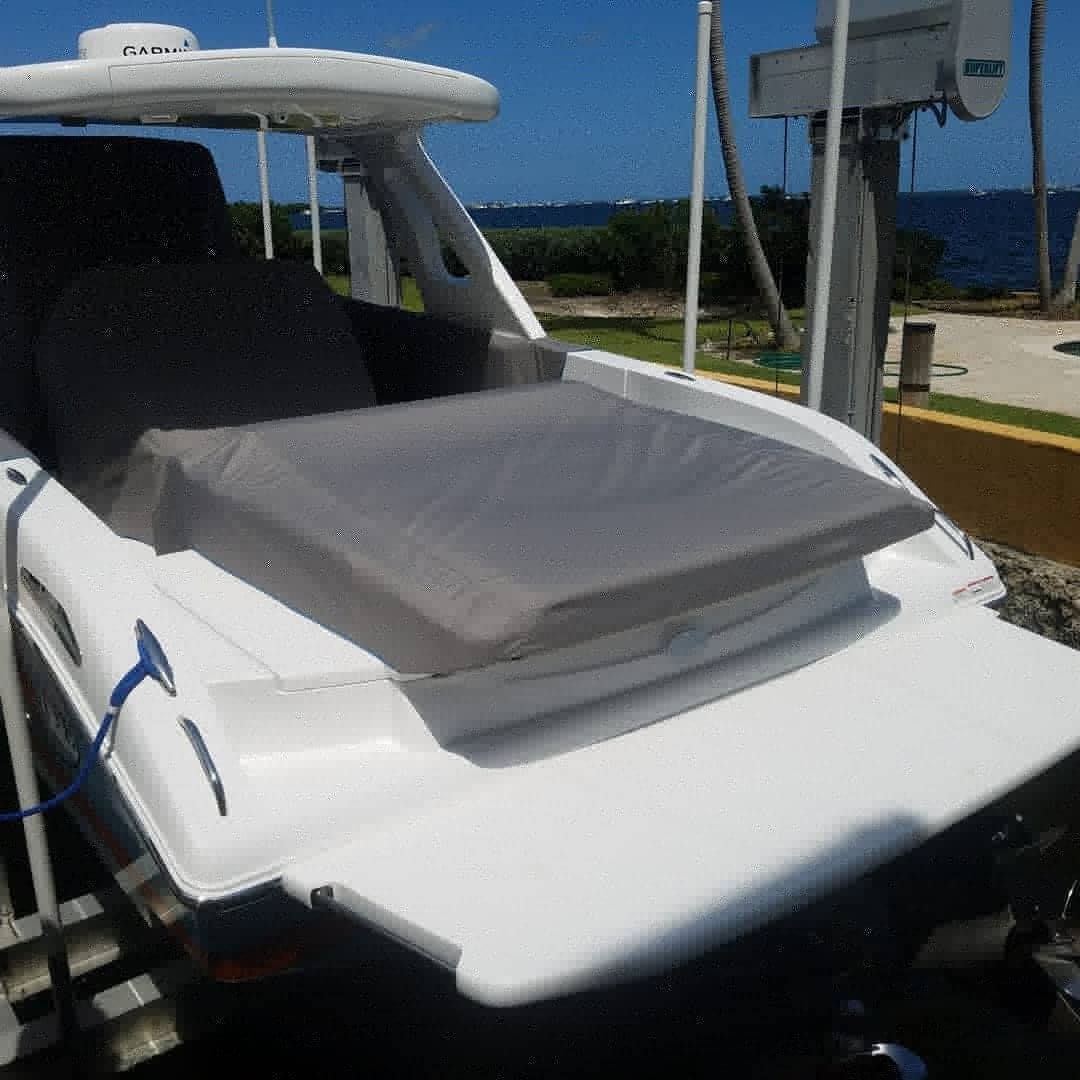 As boats get larger, so does consumer demand for lighter more manageable covers. Overabundance of weight & difficulty of use are the most common reasons why a vast number of covers are rarely used. Performance is a common word in the marine industry, however it is rarely used when talking about the fabric used to cover them. WeatherMAX strives to change that by providing the most comprehensive moisture management system on the market today.
At only 8oz per linear yard WeatherMAX is the only patented fabric that offers the highest combination water repellency, breathability, dimensionally stability, & strength. Our exclusive HydroMAX+ finish delivers another industry first, the highest hydrostat pressure of a woven fabric without the use of a coating that also retains high levels breathability.
Bow & Cockpit Covers - Dimensional Stability
When choosing a fabric for your canvas needs, dimensional stability & UV longevity should remain at the forefront of your decision making process. These two qualities are the lifeblood of keeping a fabric performing & looking good throughout its years of service. Dimensional stability is the achilles heal of acrylic fabric.
Once acrylic fibers are stretched, there is no recovery & the only outcome is unwanted sagging. This continuous stretching eventually causes the fibers to separate causing the cover to fail. Unlike acrylic fabrics, WeatherMAX uses filament yarns & unique weaving techniques to supply a fabric that has the ability to retract back to its original shape from any type of load. UV stabilization is as also an important factor. WeatherMAX yarns are pigmented dyed with our proprietary ColorTite Technology which provides long-lasting fade resistance to match acrylic fabrics and outperform solution-dyed polyesters.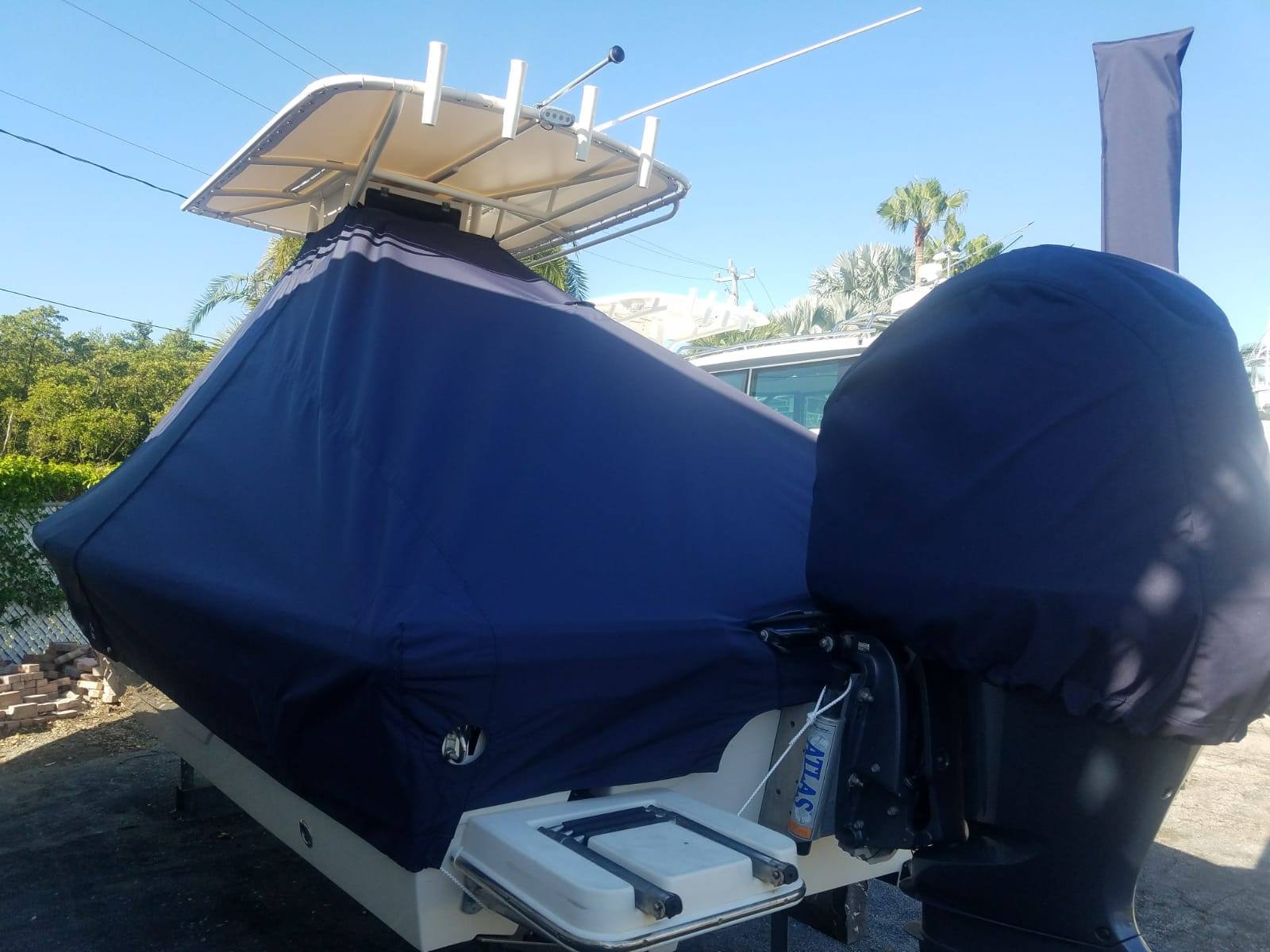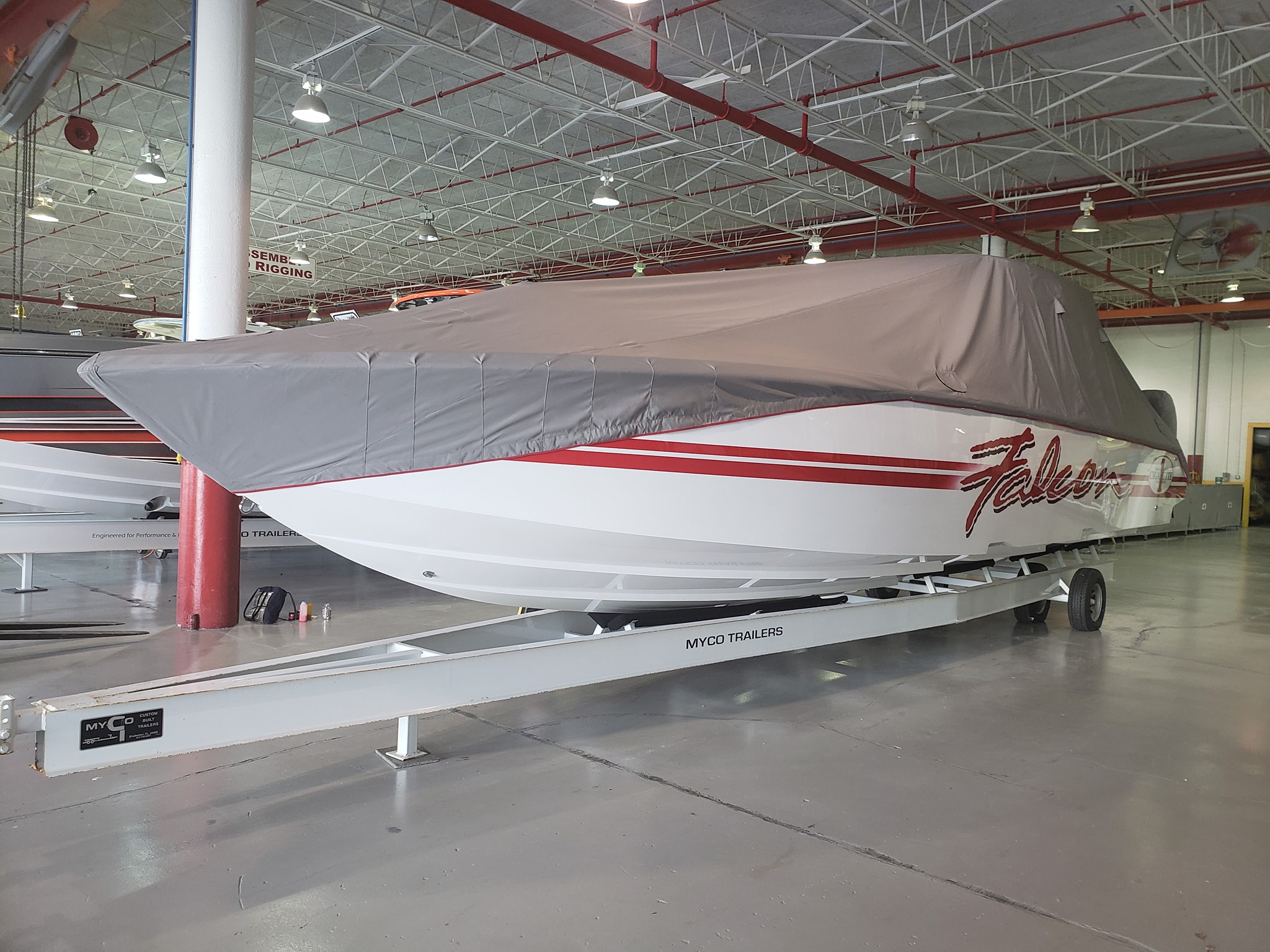 Travel Covers - High Tensile
Ever wonder what causes covers to tear across the boat, rather that up the boat? The answer lies with the tensile strength of the fabric. Most fabrics are stronger in one direction while weaker in the other. WeatherMAX has nearly the same strength in both directions, 490 warp (up the boat) x 392 weft (across the boat).
These number are critical when looking for a travel cover fabric that can withstand the long days of wind whipping across the cover. The closer these number are, the stronger the fabric, resulting in an overall stronger cover. We're not saying WeatherMAX covers will never tear, but if it did tear, wouldn't you rather have a cover that's less likely to keep tearing after the initial damage has been done?
Traditional Winter storage covers are commonly designed purely to keep your boat dry. Continuous climates changes cause temperatures to fluctuate from hot to cold more often that they did 20-30 years ago. The result of these changing temps during a typical 5-7month storage period is now your interior has the makings of a potential breeding ground for mold & mildew This combination of warmth, moisture & residual dirt could turn your clean boat into a spring cleaning nightmare.

Manufactures & fabricators are turning to WeatherMAX to guard against this. WeatherMAX provides the strength to handle snow loads, breathability to aid in reducing the chance of condensation & heat getting trapped under your cover. Our exclusive and industry leading finish, Hydromax+ provides never before achieved protection from water without the use of a coating. Did I mention, winter covers made from weathermax are much lighter & easier to install than traditional coated fabric wither covers?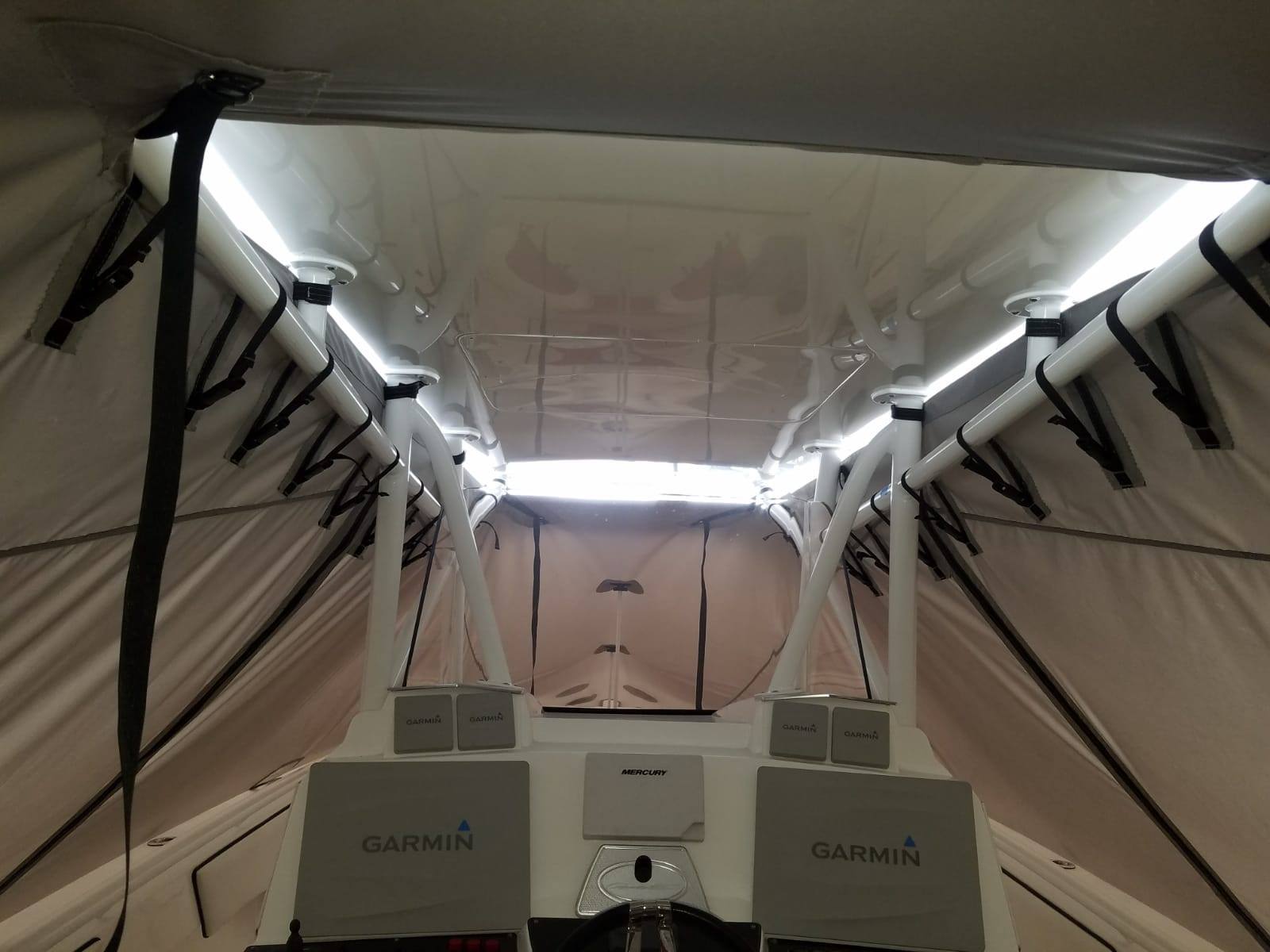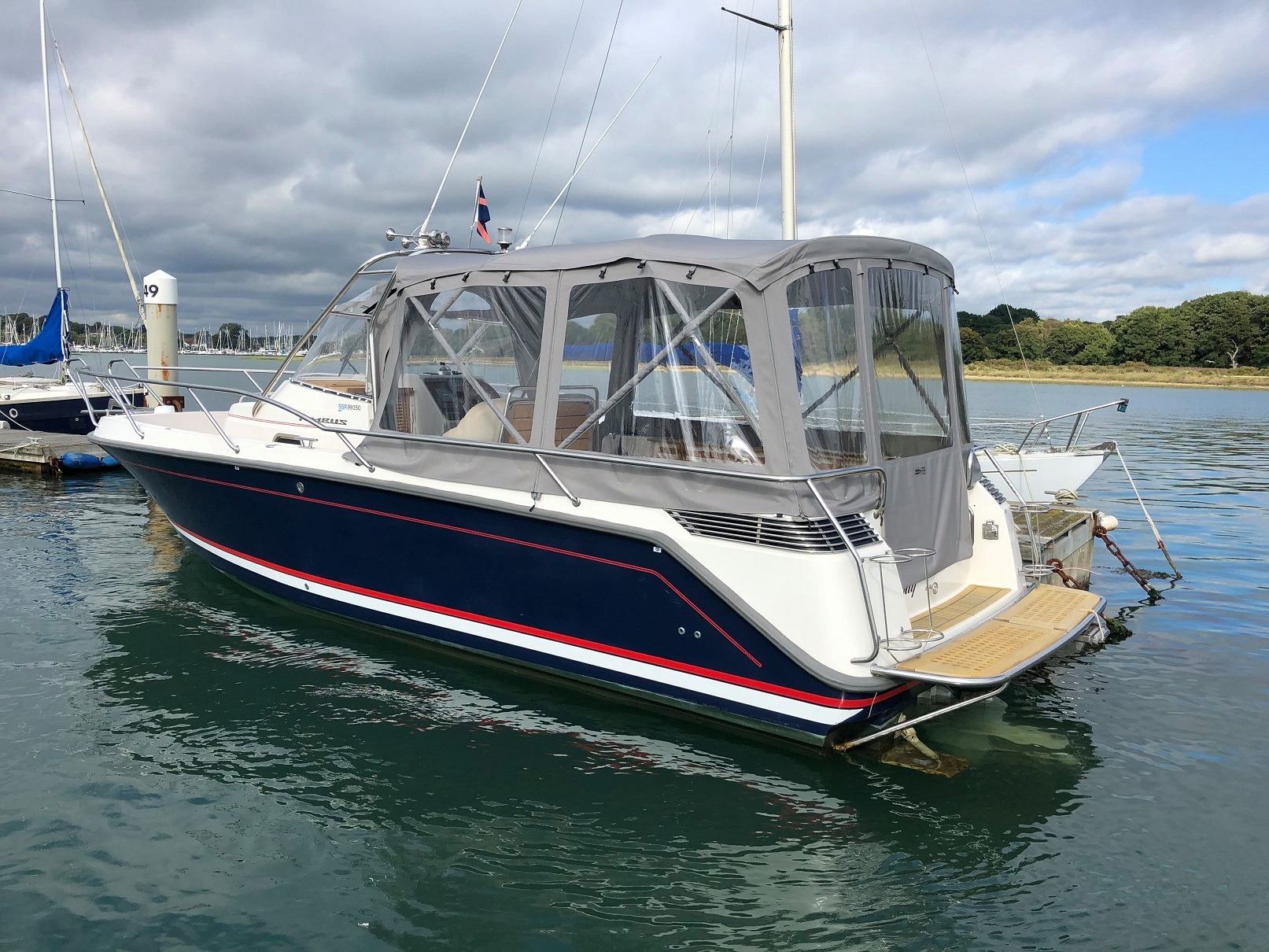 Enclosures, Biminis, Dodgers
Most enclosures made from acrylic fabrics tends to shrink as they age. When panels shrink, it becomes a daunting task to reinstall them. When frustration overtakes, so does patience and the finger pointing begins. Using WeatherMAX for your enclosures can help remedy those unwanted calls & warrantee claims. WeatherMAX fabric is made from extruded yarns that are inherently stronger & more stable. Simply using WeatherMAX fabric drastically reduces the chances of the panels shrinking.

Bimini's are meant to provide shade & water protection. Did you know simply raising & lowering a bimini starts to degrade the acrylic fibers? This simple motion results in bellowing (sagging) between bows and opens the fabric to the starring effect. Weathermax solves this concern by combining smaller yarns with our weaving technology to provide a, stronger, longer lasting more dimensionally stable fabric that is 6 times more abrasion resistant to this motion. Manufactures of manual & power bimini's trust WeatherMAX to protect their customers from rain & sun with our exclusive HydroMAX+ finish & 50+ UPF rating.
Pack Ability Catered to the Sailing Industry
WeatherMAX appeals to the sail boat crowd as well. Combining a non-abrasive hand & 1500 uv makes WeatherMAX LT the perfect combination for UV strips, & boom covers. For larger items such as multi panel dodges, cockpit enclosures, dingy covers, mooring covers & tent shades, the ability to pack & stow is a sought after trait when storage space is at a premium.