Lighter – Stronger – Better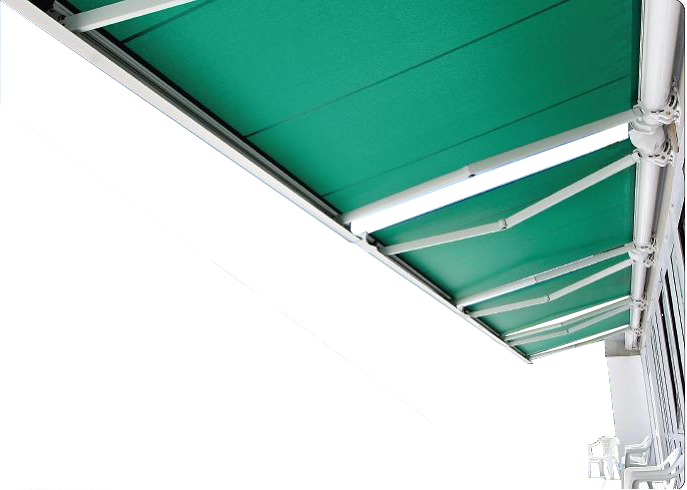 Abrasion Resistant
6X the abrasion resistance – not prone to wearing on the seams
Lightweight
Light and stable – no sagging between seams unlike acrylic fabrics
Water Resistant
Higher level of water resistant – keeping you dryer when used during rain
Warranty
10-year warranty including fade resistance
Graphics
Works great with graphics and paint
Strength
Strength + Lightweight + low thickness allows the largest awnings with the greatest extension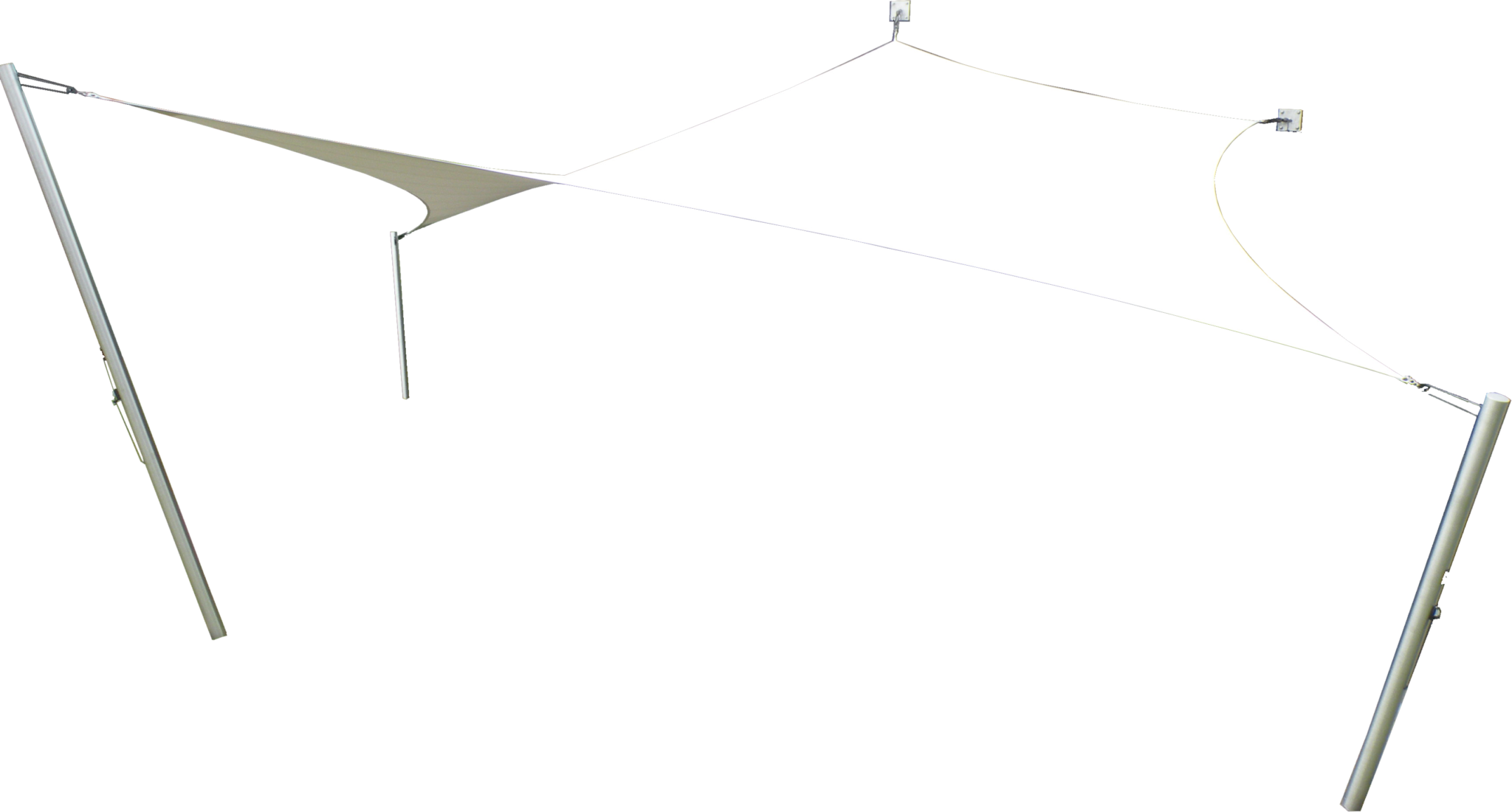 Stable
Dimensionally stable with high strength in both warp and fill
Dry
Provides a dry environment under the shade
Strength
Even though it is light, it has the strength to handle high winds and snow loads
Tension
Because it is so light, it takes less tension to provide a taught sail meaning less strain on your posts and foundations
#1
The #1 woven sail shade fabric in Europe
USA
Made in the USA
Refined
A more refined and elegant appearance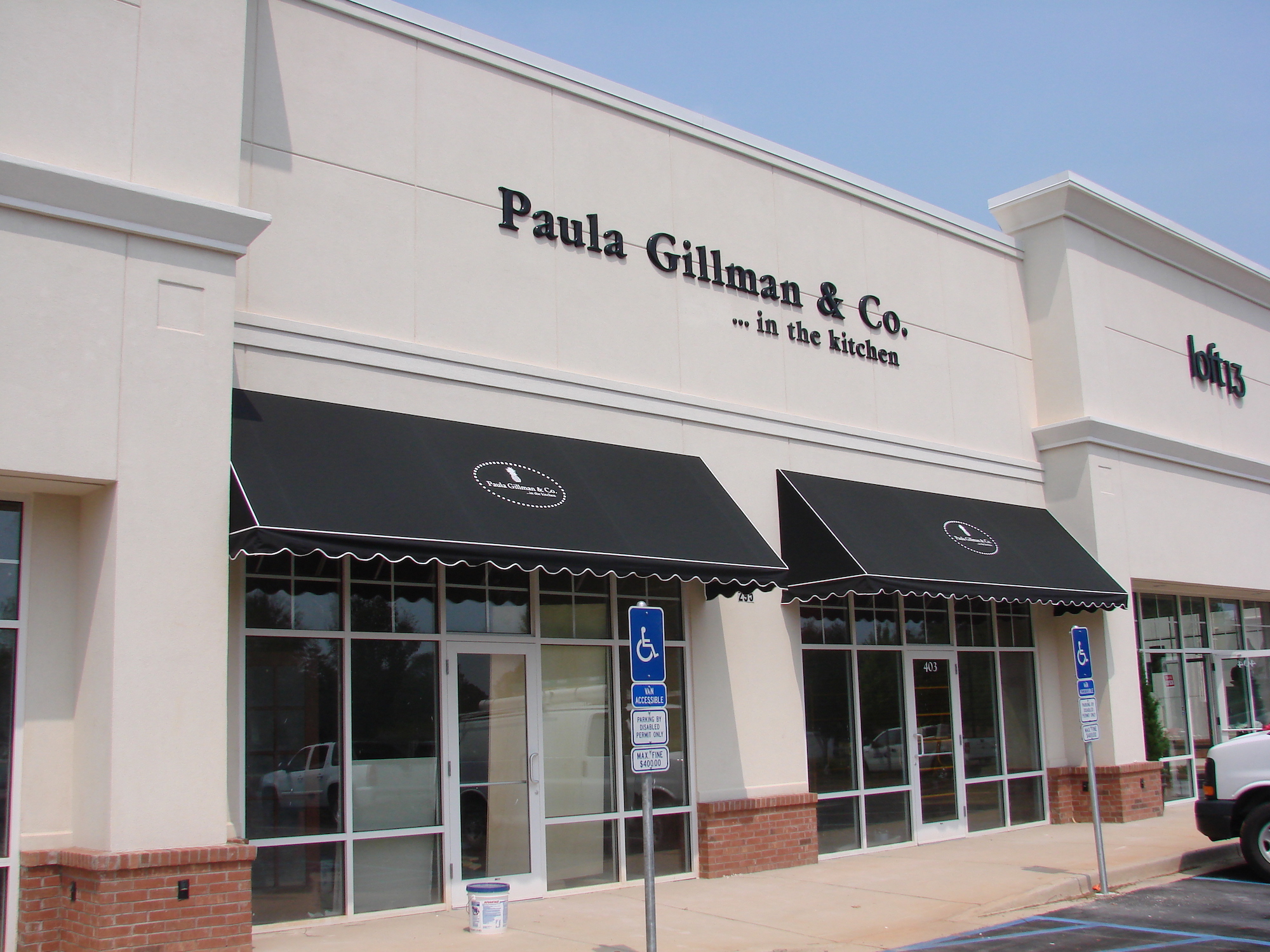 Offering a matching fire retardant and a standard WeatherMAX 80 provides the ability to incorporate FR properties where needed but non-FR (less expensive) where not needed – even in the same installation. The underside of WeatherMAX FR is the only way to tell it is different. The face looks just like WeatherMAX 80.
Dimensionally stable, WeatherMAX fits a frame perfectly for a tight fit regardless of weather or the environment. Made with yarn memory, the fabric is able to slightly expand if the frame expands when the weather is hot. Unlike acrylic fabrics, WeatherMAX retracts back to its original shape when the frame goes back to its original shape.
All versions of WeatherMAX have ColorTite Technology providing long-lasting fade resistance to match acrylic fabrics and outperform solution-dyed polyesters
Higher protection from leaking, higher UV blockage, superior abrasion resistance and the ability to maintain its shape make WeatherMAX better than acrylic fabrics for retractable awnings.
Isn't it time to offer your customers something new and more advanced? The standard fabric used in retractables today (acrylic) was developed in the 1950's. WeatherMAX was launched this century (2004). Do we offer stripes? We do not. Not only have we advanced the technology in outdoor fabrics, we have left the 1970's style of stripes to the old-fashioned fabrics. Offering a unique weave that is both rich in appearance and high in performance, WeatherMAX 80 is available in elegant solids and gorgeous heathers, more reflective of today's consumer tastes.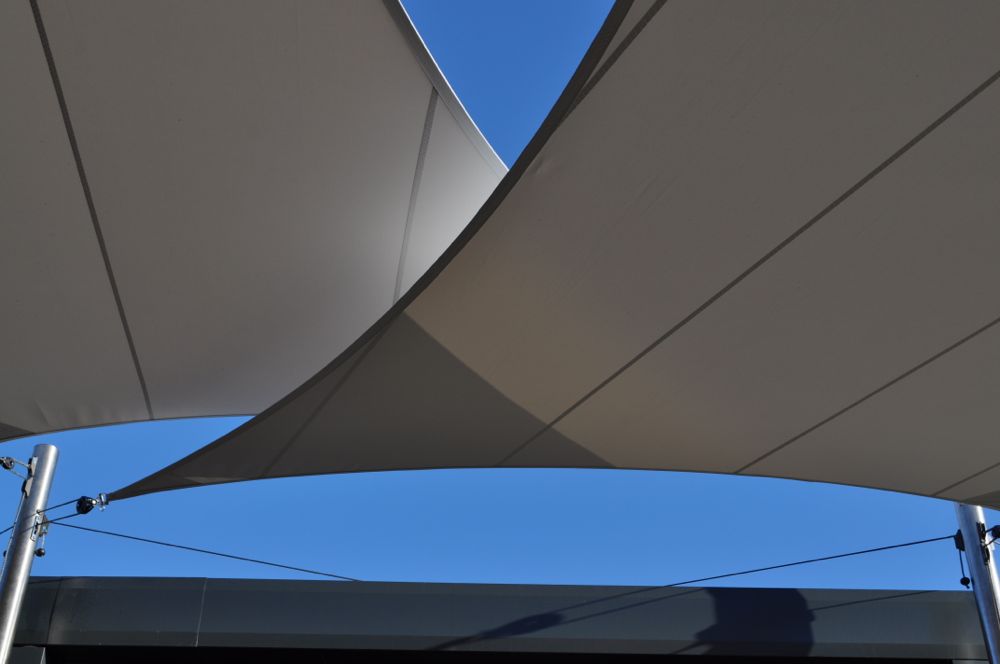 WeatherMAX stands alone in woven shade fabrics. Its balanced strength means it is less directional than most woven fabrics and results in a more stable structure and smoother membrane without the wrinkles and flutters.
The inherent yarn memory means that high tension can be applied and released without changing the shape and size of the textile shade.